The Staley Co. is one of the leading manufacturers specializing in Aircraft Ground Support Test Equipment. Our company is located in Carmel, New York, approximately 60 miles north of New York City. All major airports are little more than a one hour drive away.
The company was incorporated in June of 1976. It was formed by a group of talented individuals, lead by James Staley, that were employees of the recently disbanded American Avitron company.
A leader in aviation ground support equipment at the time, American Avitron had an international marketing base with extensive military and commercial contracts such as building complete pneumatic facilities for Pan American Airways, Alitalia, Eastern Airlines, etc. Lear Siegler, American Avitron's parent company, decided to redirect its efforts and made the decision to break up the company. This re-organization lead to the formation of an independent firm, the Staley Co. which dedicated itself to the design and production of high quality aircraft test equipment and facilities at reasonable prices. Recently completed construction has brought total plant floor area to over 17,000 square feet of manufacturing and office space.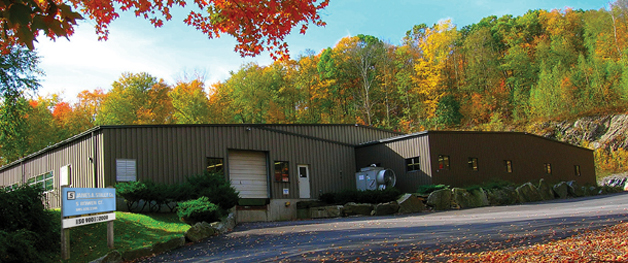 We possess complete facilities here for all phases of design and manufacture. This includes the essential process shops required – metal working, welding, painting, wiring, etc. Additional ground-breaking is currently underway to allow further expansion in the future. A company warehouse near Syracuse, New York is used for storage of equipment and parts.
The majority of equipment is built on a custom basis with the product designed to meet the exact needs specified by the customer. Our engineering services in the installation of this equipment including advice on facility layout, piping, wiring and miscellaneous problems are always available. We also offer field service and training. Training can take place at either our facility or the customer's.
In addition to our own test stand designs, we have exclusive rights to the drawings of the UMC Manufacturing Company. This now defunct test stand and equipment manufacturer was a pioneer in aircraft generator and hydraulics testing. Specialized carts and test fixtures are also items we commonly design and build.
We have recently entered the turbine engine/APU test cell market. In the year 2000, we established an agreement with Aiolos/Turbomotive, a manufacturer of aircraft engine test cells, that granted us rights and possession of their drawings. Turbomotive Incorporated has built over 170 engine test cells throughout the world. Aiolos purchased Turbomotive in 1997, however they decided not to remain in the test cell business. We have undertaken a commitment to being a leading engine test cell developer. The addition of Turbomotive's management to our association has strengthened this commitment.
Our Aviation Test Equipment is Installed World-Wide
We pride ourselves in our devotion to excellence in product and service. Our equipment is installed world-wide in Airline maintenance facilities, overhaul shops, OEM plants and military bases. Clients include United Airlines, Boeing, General Electric, Honeywell, Garrett, the U.S. Navy and Air Force to name only a few.