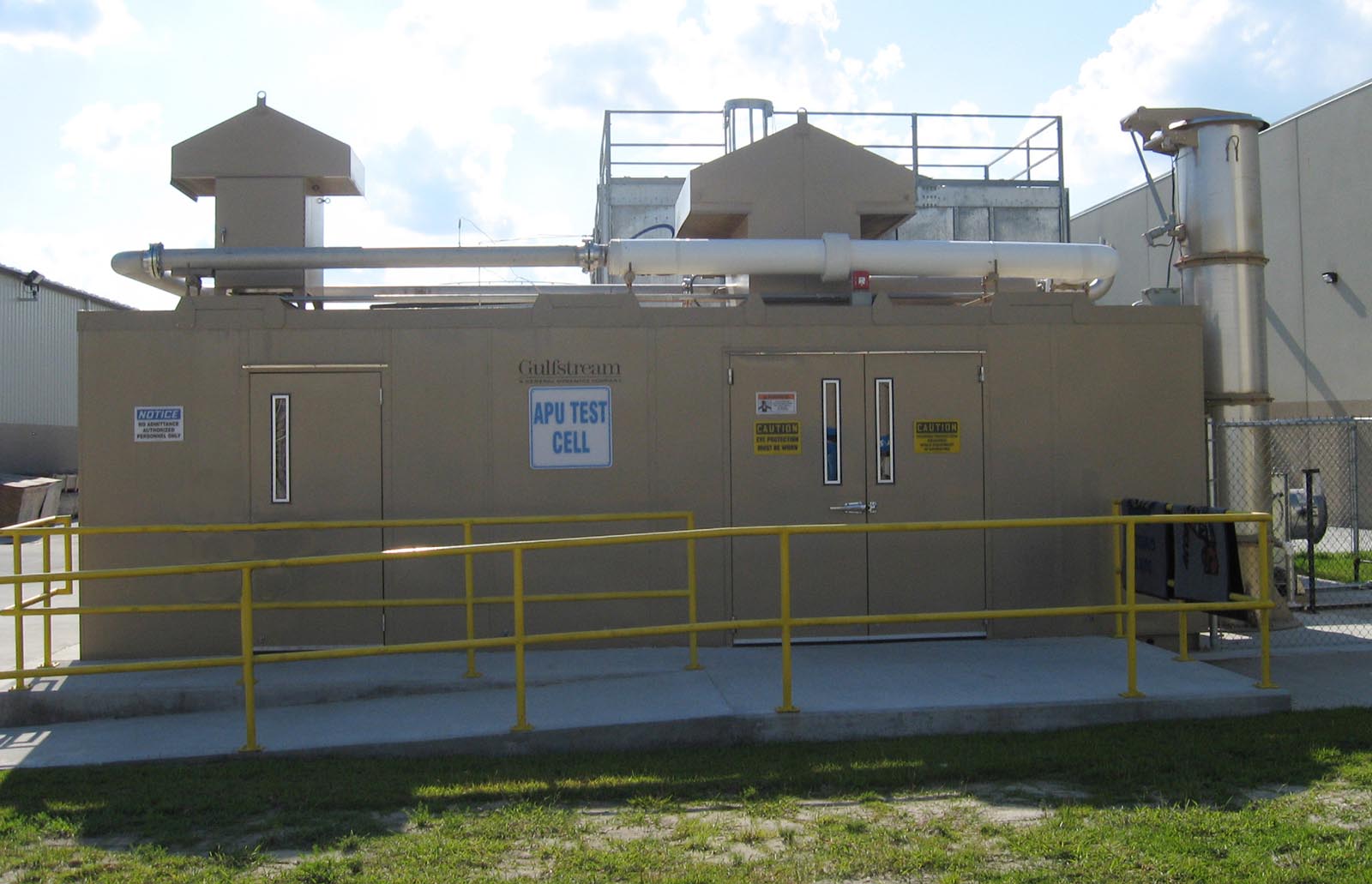 APU Engine Test Cell Model D38993
The test cell is an assembly that consists of the test cell building (divided into test cell area and control room via insulated panels/viewing window), fuel tank (not shown) and exhaust stack. Load bank, bleed measurement section and inlet are mounted on the roof. The building is a modular unit fabricated on a steel base with insulated panels.
---
Product Features
The engine test cell provides the capability to test APU engines:
Honeywell 36-100[G,E]
Honeywell 36-150[G,GIV,IAI,IAI-2,W]
Honeywell RE100[CS]
Honeywell RE220[GV,GVI]
---
For more information please write us at sales@staleyco.com
Or you can send us a quote request directly and we will consult you on our products.